Fall in love with the concept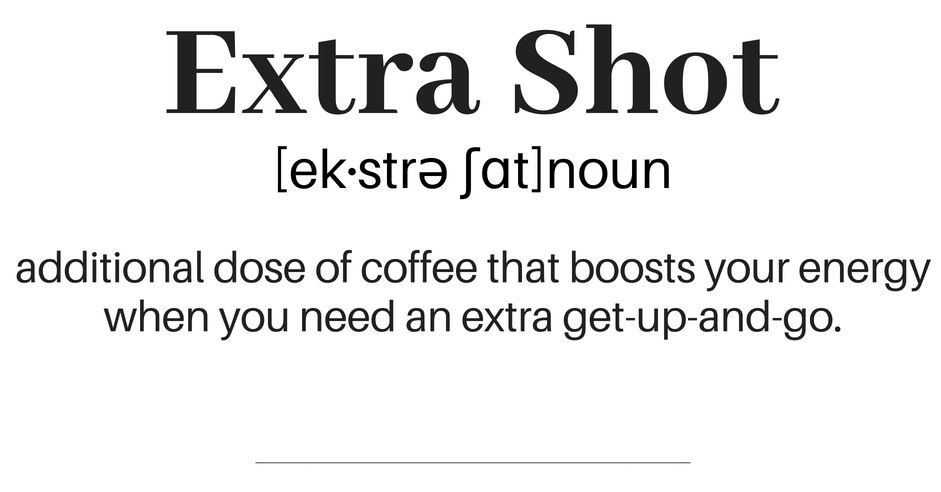 The Extra Shot Agency is born from this idea:
It's a " Boost" for the companies that want to take their design projects to the next level!
UX/UI & Visual Design Project Manager
Explorer of Japanese Aesthetic
Currently UX/UI Design Manager at a Biotech company, I make the Genetics field more approachable for people like you and me, designing the best experience possible on web platforms and apps, thanks to user-friendly interfaces and useful features to understand your DNA.
Besides, I continue to run the Extra Shot agency for some one-time projects and collaborations.
From Strategic Management 

I worked as HR business partner and Talent manager for 7 years in some international top companies, creating some powerful and valuable workplace experiences for my internal clients: coworkers, managers, and executives.
From these experiences, I learnt that it's all communication and human interactions.
 Supporting the Sales and Marketing Teams, I understood what makes the success of a communication campaign. Designing some programs and services for the coworkers, focusing on their needs and expectations, I learnt how to make their professional life easier, in the best possible way.
In 2017, I founded my own consulting business, combining my experience of business with my passion for design. 
I started to work as a freelance for French and Japanese clients while travelling in Japan, from Hokkaido to Okinawa.
I'm now using my experience and passion to run some efficient and creative UX/UI and Visual Design projects that boost your business.

In Japan, I (re)discovered the pure aesthetic inherited from the Zen Philosophy, the tradition of craft and the history of Japanese graphic design. Finally, I became particularly interested in the future of of UI/UX design. 
Why a transition to User Interface and User Experience? I discovered that UI/UX design was the best way to use my background in business and my understanding of human behaviors while remaining creative. Also, I always thought that a successful product or service development must rely on a user-centered design. 


u

ʍ

op

ǝ

p

ı

sdn

p

ǝ

u

ɹ

n

ʇ

s

ı ǝɟıן ɹıǝɥʇ

u

ǝɥʍ
, let's simplify things and make the users happy!

I'm now living in Tokyo and draw ideas from my daily environment. During my free time, I continue to explore the principles of the Japanese aesthetic. I'm also a big fan of coffee and love discovering new places, from the traditional kissaten to the third-wave coffee shops.
My definition of success? 
Happy users & clients!

I place the user and the client at the heart of my work. I believe that a good design is, before everything, a design that makes them happy.
Discover what they say about it.