Work: Graphic design  | Personal project  | Software: Photoshop, InDesign
                   ​​​​​​​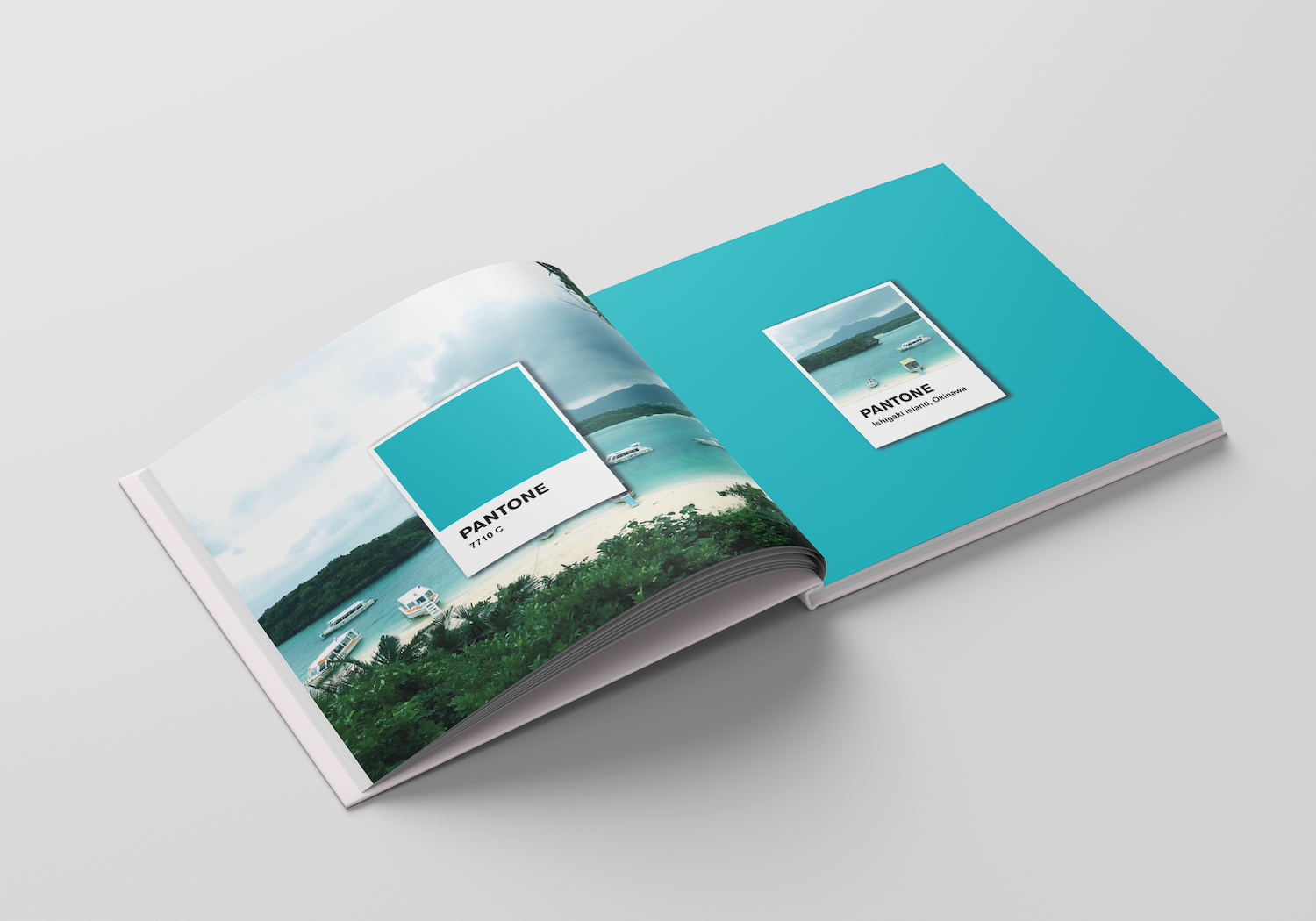 Traveling more than 60 places in Japan, I discovered the amazing colors of the rural and urban landscapes, changing from one island to an another, one season after another one. 
With Japan in Pantone, I tried to translate the diversity of colors in Japan.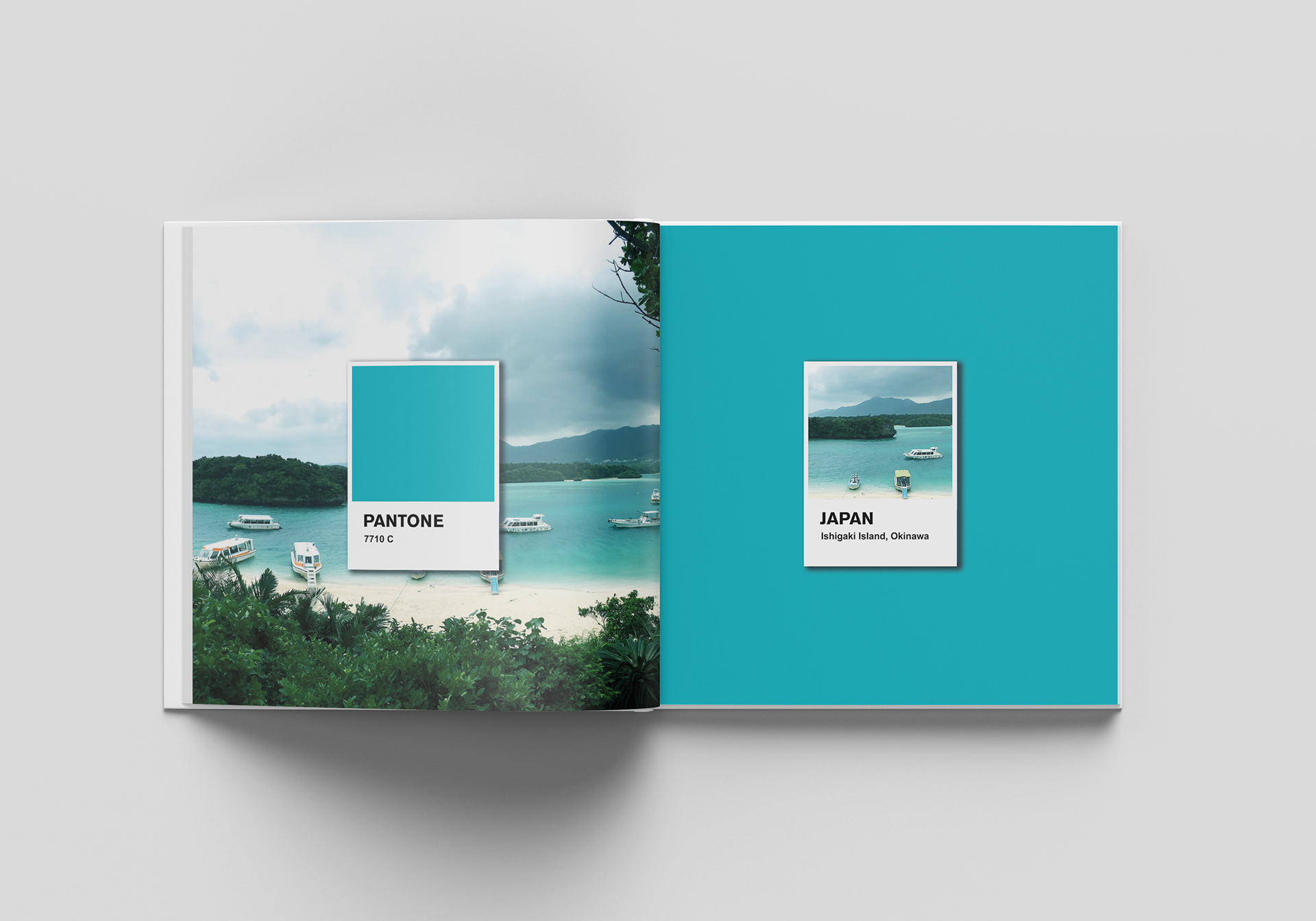 Kabira Bay, in Ishikagi Island, is probably the most photogenic place in Okinawa. It's a peaceful place where you can admire the turquoise water. 
The hiking trail heading to the Furipe waterfalls in the Shiretoko National Park is one of the most beautiful and peaceful landscape I could see during Winter in Japan.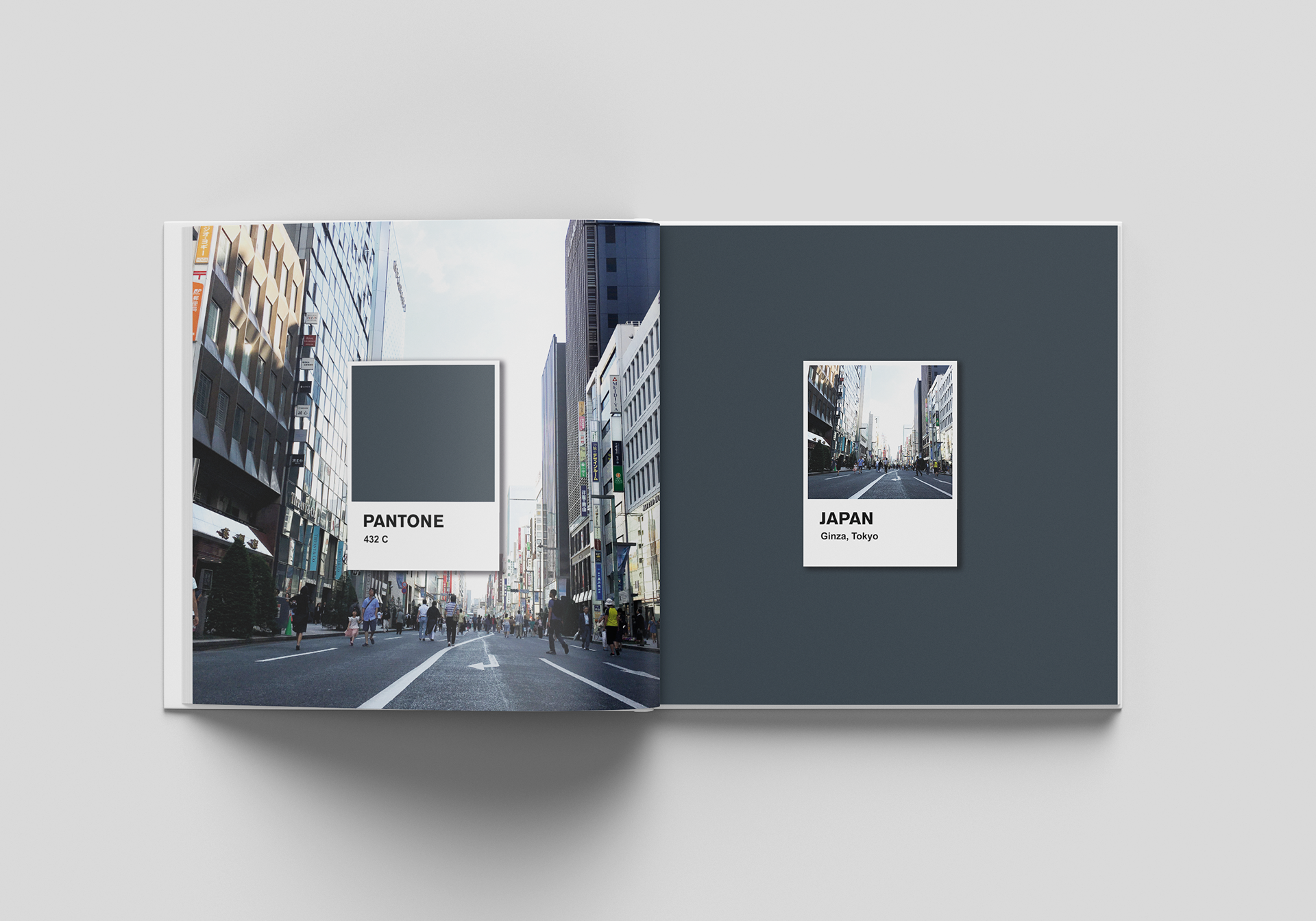 Like most of places in Tokyo, Ginza is an incredible mix of architecture styles that make you fall in love with the tokyoite urban jungle.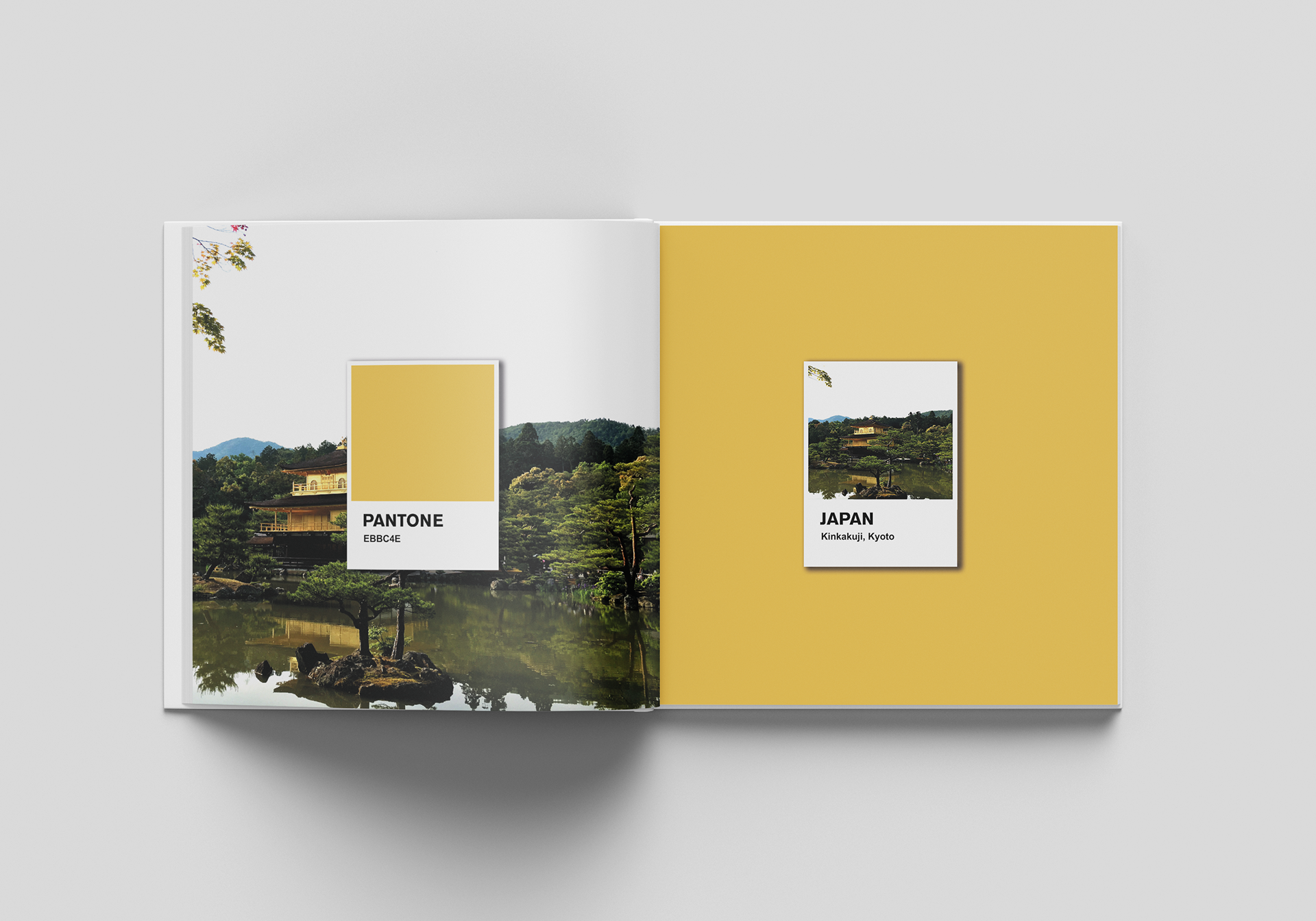 Kinkakuji or the "Golden Pavilion" is an iconic place in Kyoto. From the sunset to the sunrise, you can see the variations of its golden colors, reflecting in the water.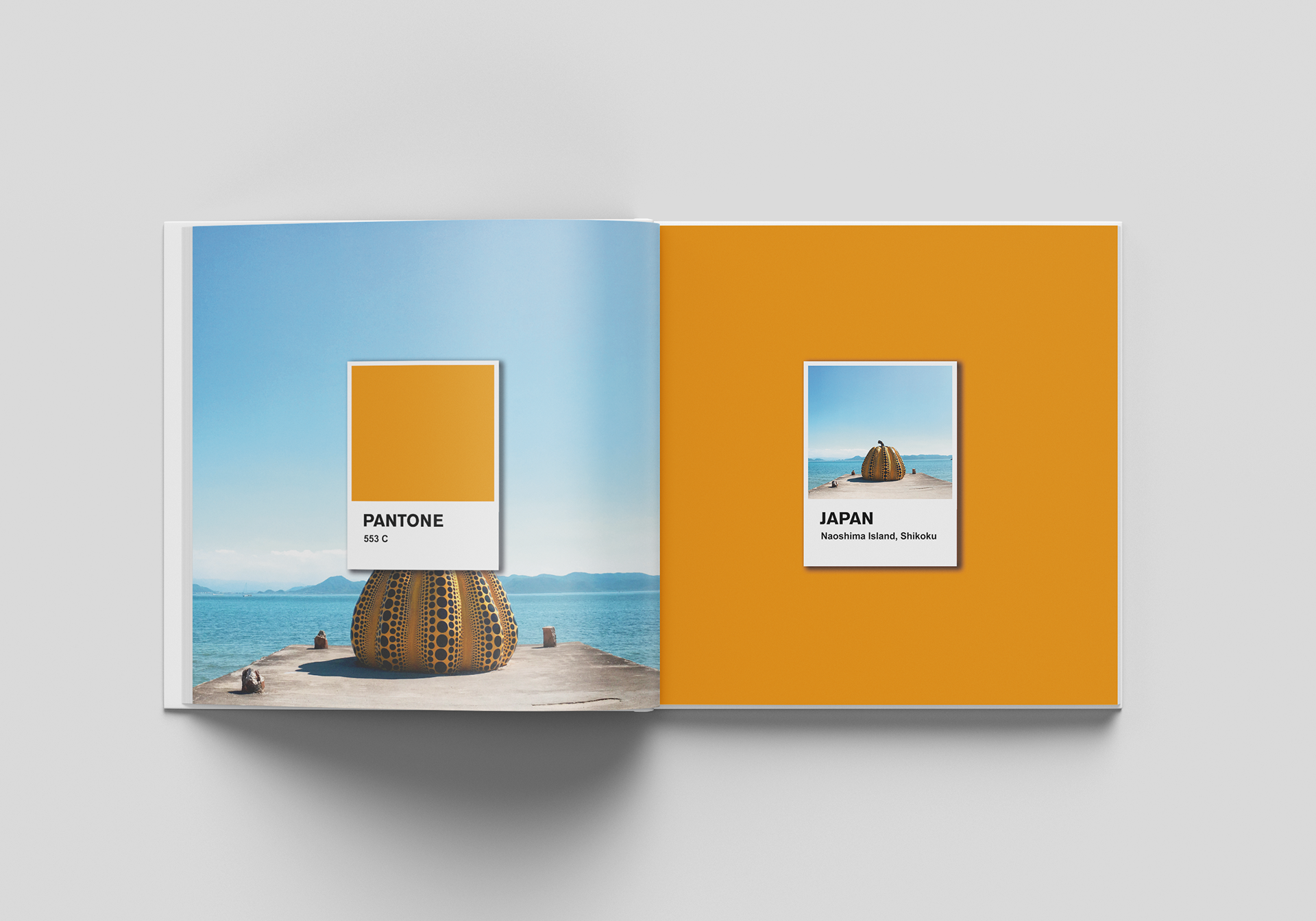 Naoshima is an unique place in Japan, an island dedicated to modern art. You can't miss the colorful dots pumpkin, from the famous art work of Yayoi Kusama.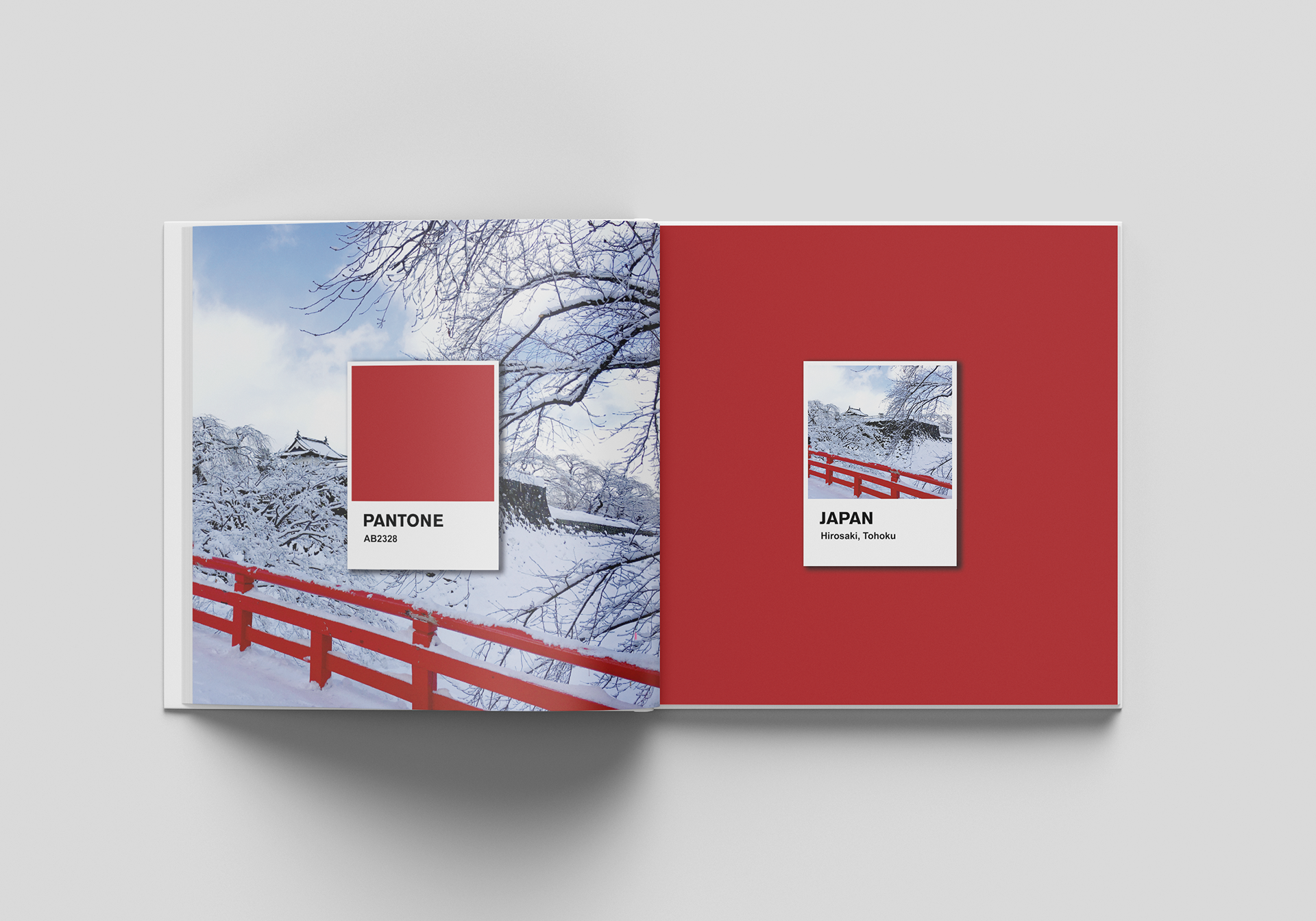 Red is probably the most important color in Japan, and the contrast with the snow in winter is just stunning.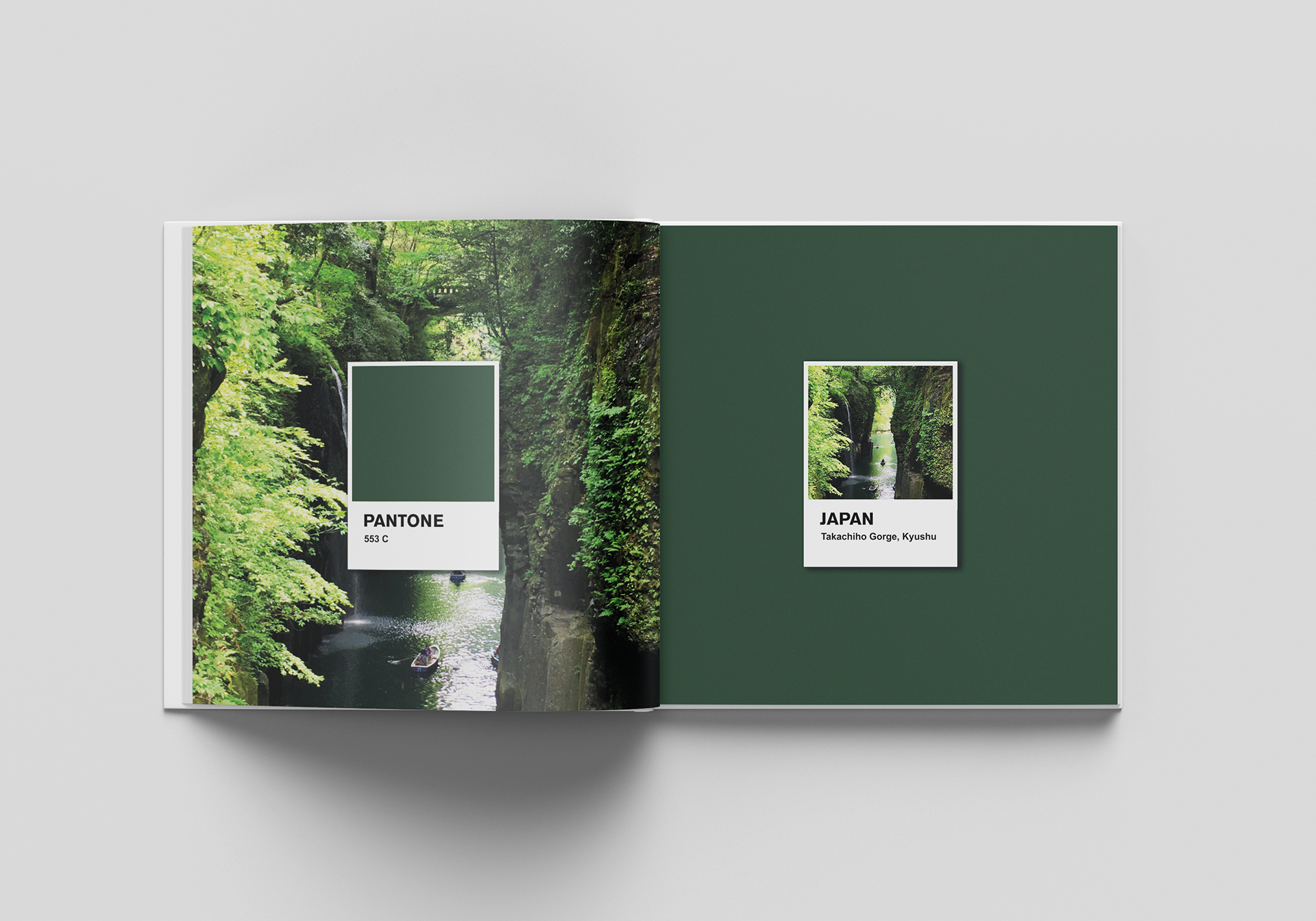 Nature in Japan has various tone of green, from the nothern forests to the tropical islands. The east coast of Kyushu has plenty secret and beautiful places like this one.